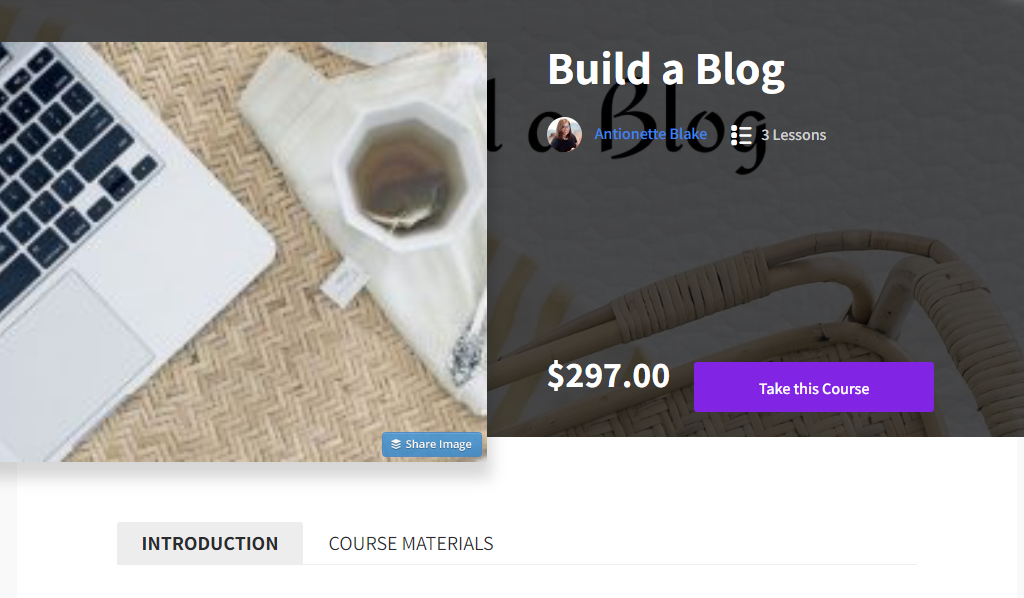 How to Build A Blog 3-Part Lesson Presented by Antionette Blake, CEO A. Blake Enterprises
Lesson Description: Do you have a passion for writing and want to share it with others? Do you blog currently and want to learn how to profit from it or how to grow your audience?

This 3-Part Series of Build a Blog will cover blogging basics, how to use social media to drive traffic to your blog and how to profit from your blog as you make your blogging journey a successful one.

Basic knowledge of the WordPress.com platform is required.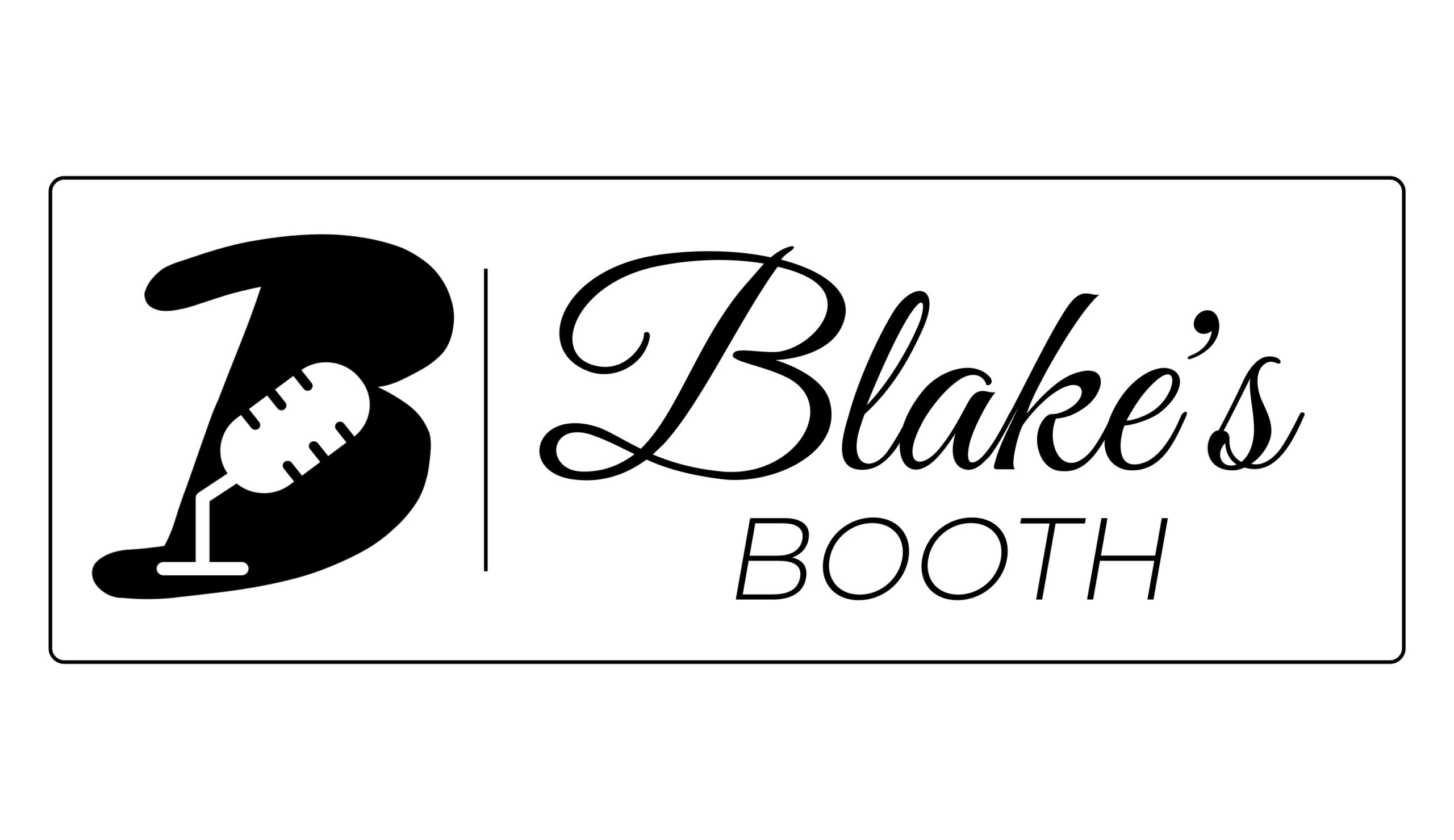 Podcasting Studio with in-person training and coaching in Middletown, DE at 108 Patriot Drive, Suite A.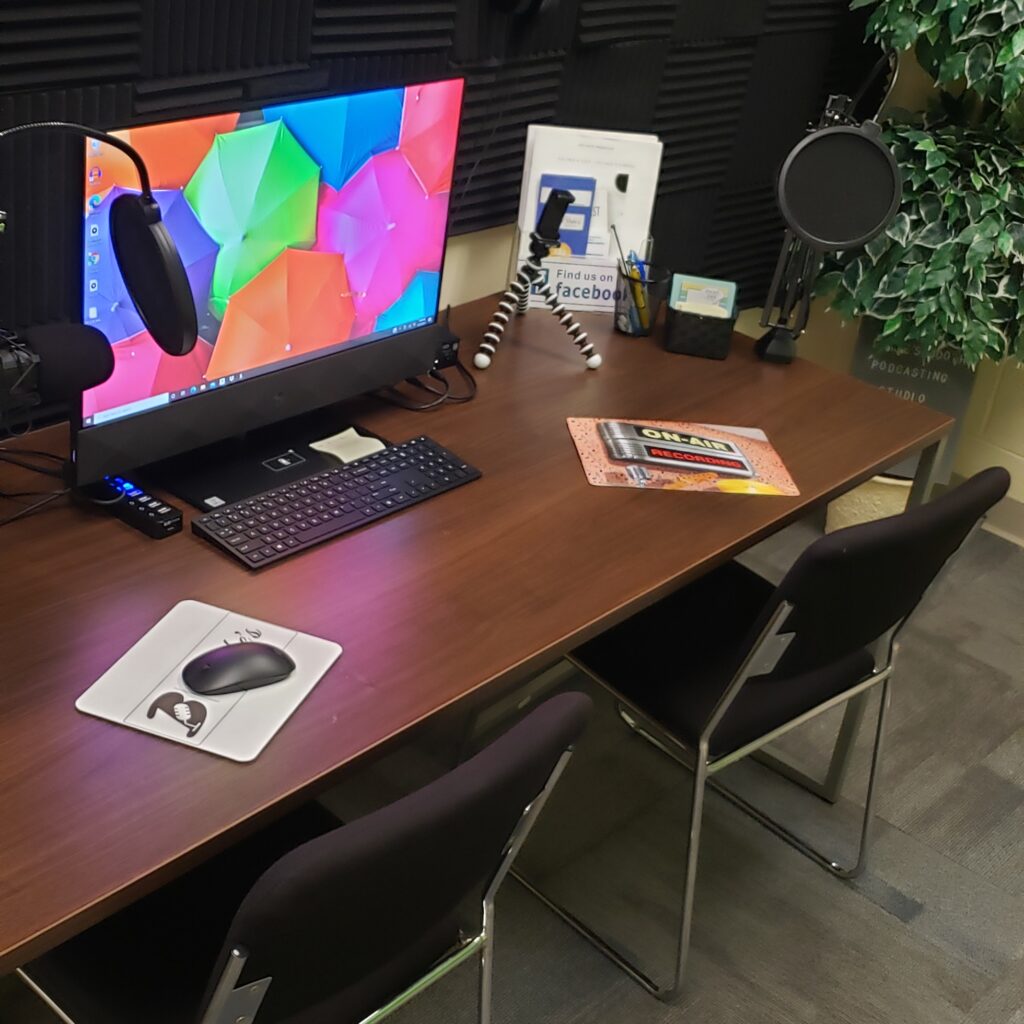 In Studio (COVID-Compliant) Coaching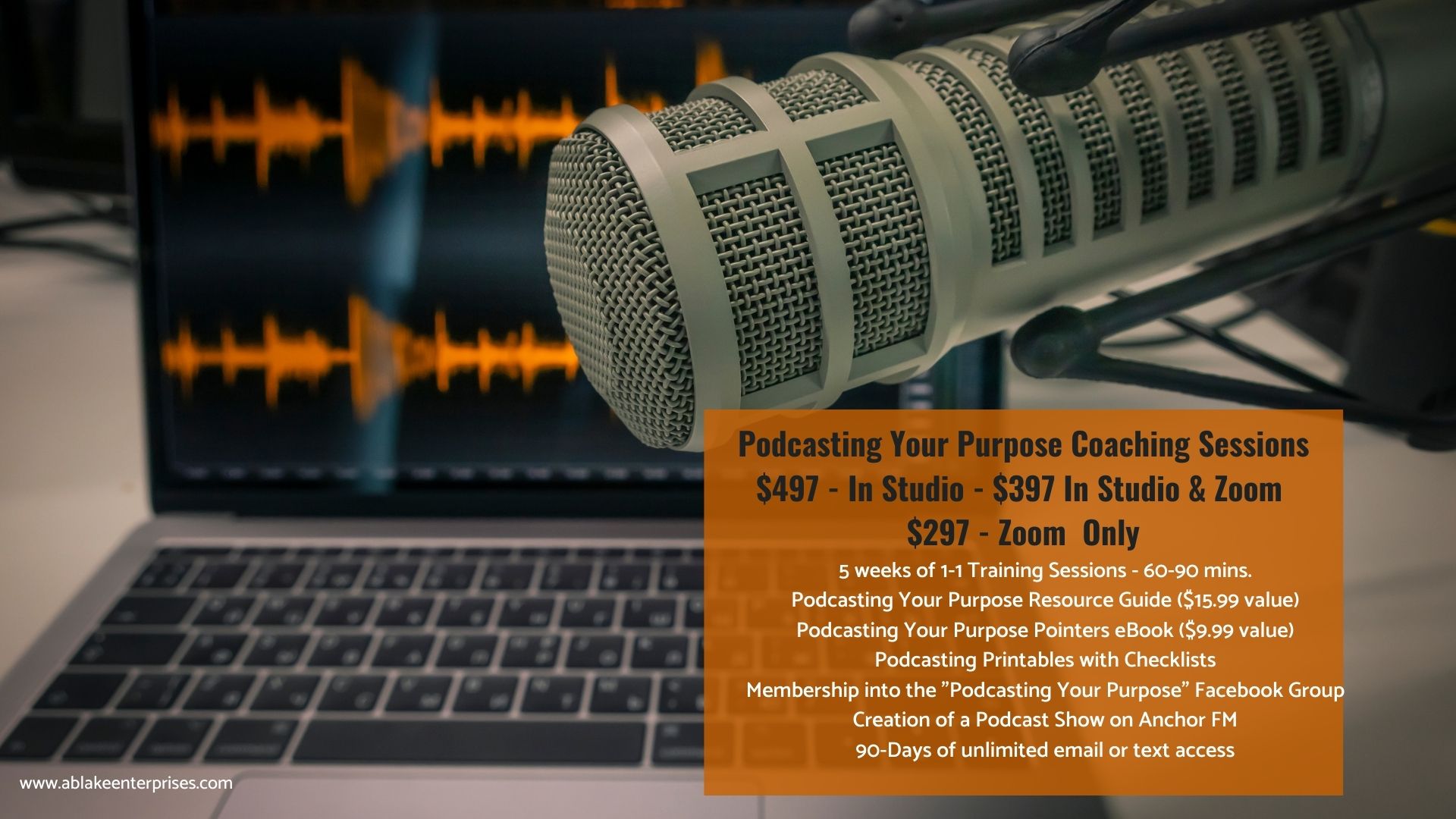 Podcasting Your Purpose Coaching Sessions
$497 – In Studio
$397 – In Studio & Zoom
$297 – Online Zoom Only
5 – Week Sessions
30-Minute Complimentary Discovery Call
Podcasting Your Purpose Resource Guide Workbook ($15.99 value)
Podcasting Your Purpose Pointers eBook ($9.99 value)
Recorded Zoom sessions on creating and launching a podcast which includes a multi-page "Podcasting Planner" and weekly Printables
Assistance in creating an account on Anchor FM
Review of Trailer, Intro and Outro music
Recording time in Blake's Booth
Guest Release Form Samples
Membership into the "Podcasting Your Purpose" Facebook Group – sharing your podcasting episodes to the page
90-Days unlimited email or text access
What You Will Learn
What is a Podcast
Why Start a Podcast
Power of Podcasting
Planning a Podcast
Podcasting Like a Pro – Hardware & Software
Podcasting Promotion
Podcasting for Profit
Podcasting Hosting
Podcasting FREE on Anchor FM
Make the investment and sign up today to begin Podcasting Your Purpose –
$497 – In Studio / $397 Zoom and In-Studio / $297 Virtual Coaching via Zoom
Send email to info@ablakeenterprises.com for more information.